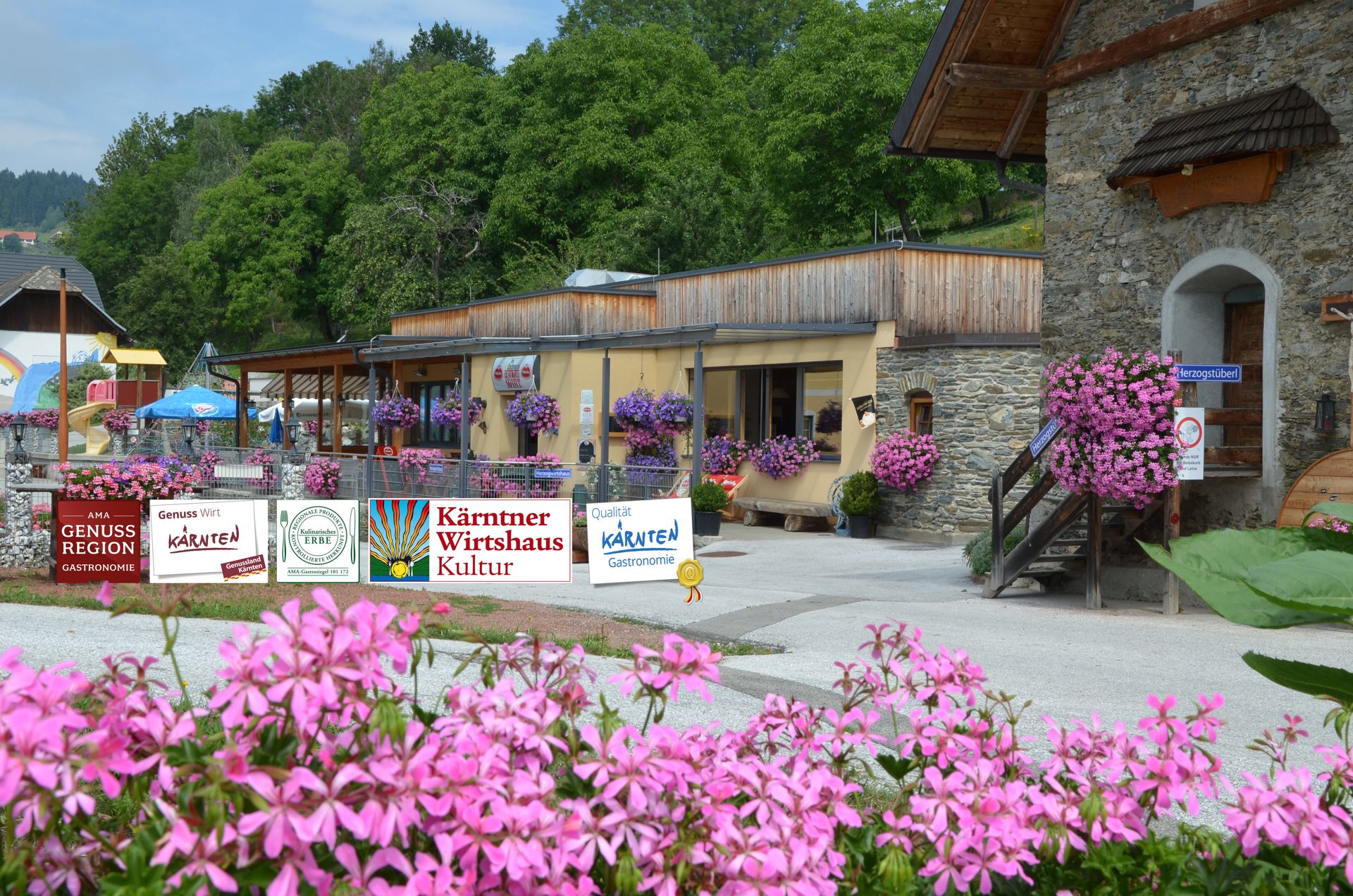 Welcome to the Zechnerin.
Hot meals are available from 11:00 a.m. to 2:00 p.m. and from 5:00 p.m. to 8:00 p.m Snacks are available all day. Please note that dogs are not allowed indoors.
Die Zechnerin hat am Sonntag dem 1.10.2023 bis 16:00 Uhr geöffnet
game weeks
| | |
| --- | --- |
| Saturday - Sunday | 11:00 - 14:00 o'clock |
| Saturday | 17:00 - 20:00 o'clock |
| Sunday | 17:00 - 19:00 o'clock |
with roasted pumpkin seeds and pumpkin seed oil. Pumpkin from our own garden.
5,20 €
Venison braise 
a) c) g) l)
with napkin slices and apple red cabbage. Deer from the Nockberge region.
23,60 €
with root vegetables and napkin slices. Deer from the Nockberge region.
16,90 €
Kaiserschmarrn 
a) c) g) o)
with raisins and plum roaster
7,20 €
Zweigelt from the Heggenberger winery. A fruity, substance-rich wine which is matured in large wood and has a taste of cherry and sour cherry.
1/8 L

3,50 €
Allergens:
a) cereals and products which contain gluten 
c) eggs and products thereof 
g) milk and products thereof 
l) celery and products thereof 
o) sulphur dioxide and sulphites > 10 mg/kg, > 10 mg/l as SO2 

Rocki Express
Rocki has started the new season and, according to the timetable, runs on Saturdays, Sundays and public holidays. Further information at www.rocki-express.at

Now new, vouchers from the Zechnerin
From now on you can purchase vouchers for the Zechnerin under "Reservation". Individual greetings are also possible. You can either print out the voucher or give it away by email.
Virtual tour of the Zechnerin

News at the Zechnerin,
During the winter we were not idle and have expanded our photovoltaic system to 32 kWp. Since the sun shines the strongest when we are active in the kitchen, the saying "cooked with the sun" becomes a reality ;-) We have also set up a charging station for electric cars, which our guests can of course use free of charge.